When trying to log into your Huddle desktop app, if you see the below screen then the current version of Huddle desktop you are running is no longer supported.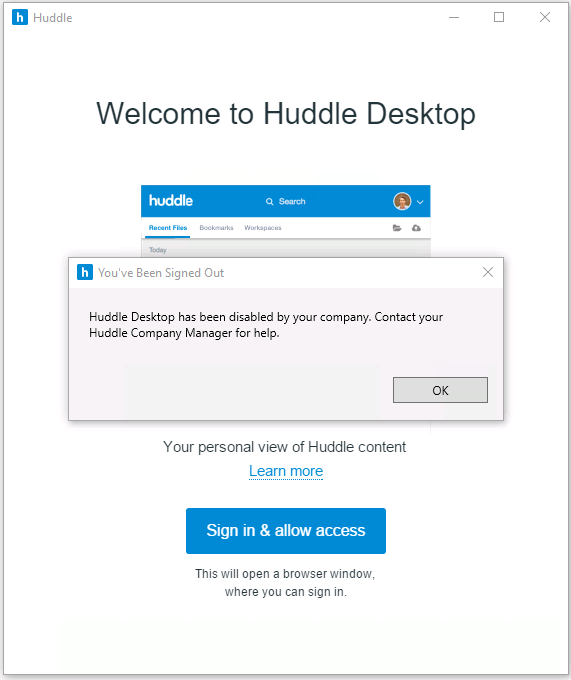 To continue to use the Huddle desktop app you will need to update to the latest version, avalible from the link below:
https://www.huddle.com/product/services/huddle-desktop/
This has been done as part of our continued efforts to conform with the latest industry-wide best practices in Internet security, in phasing out support for the TLS 1.0 encryption protocol.
Should you require any further information, or assistance, please get in touch with your Huddle Customer Success Manager, or email help@huddle.com.