Once you have your Huddle plugins installed you can make use of the extra functionality they give you. If you do not have them installed yet, click here to be taken to where you can download them. If you need help from IT to install software on your PC you can ask them to do it for you and send them this information.
1) Open Outlook. Find the email you want to move to Huddle.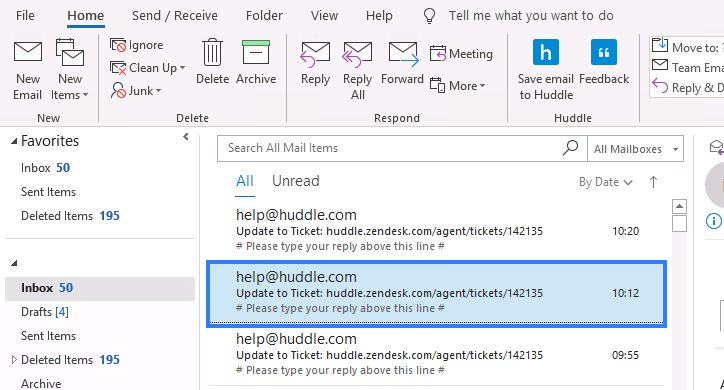 2) Click on the save email to Huddle button in the task bar of Outlook.
3) Huddle will open a window allowing you to pick the workspace and folder you want to save the email to.
Click on the home icon to go to your full list of workspaces. Then use the scroll bar to find the one you want to select.
Navigate through your folders to get to where you would like to save the email.
4) Click on Upload.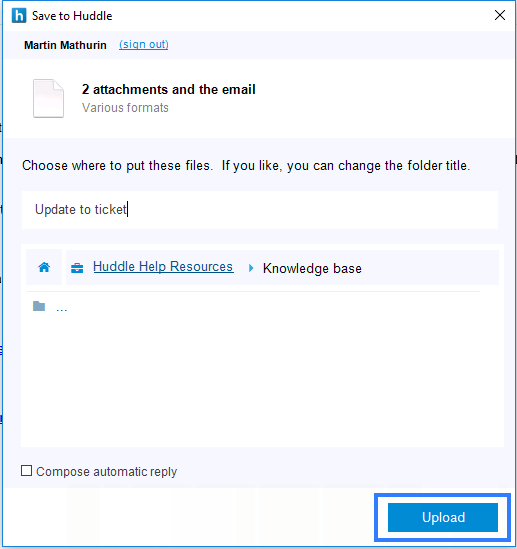 5) Your email will automatically upload to Huddle.
6) Click on done to continue looking at Outlook or click on go there now to see the email in your selected location in Huddle.