.
This article will give you an overview of the Tasks tab. Click on the links below to go to different sections of the article:
.
I) How to set tasks
a) To set a task, go to the Tasks tab of a workspace.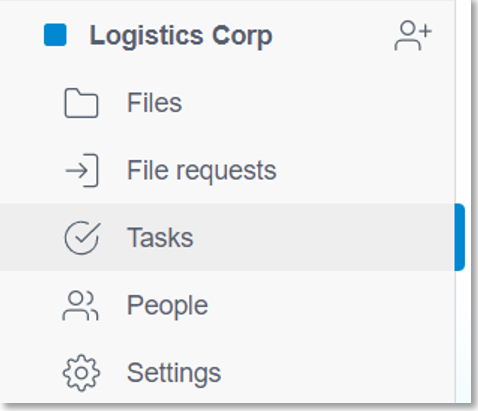 b) Click 'Create a new task' to enter a title for the new task. Set the status of the task, a start date, a due date, an assignee, a description, and add an attachment if you wish. Then  click 'Create':
c) The task will be added as below.
d) The task will also feature under 'All pending' and under 'Tasks' on the workspace overview, as well as in the calendar (using the toggle)
.
II) How to add task details
a To add further details to a task or edit it, choose your task by clicking on the task title. This will give an expanded view of the task on the right hand side. Remember to click 'Save' once you've made you changes.
b) Here you can add a description to the task and make changes to the assignee as well as pick up any comments colleagues may have left you about the task.
.
III) How to filter tasks
a) If you are a new member to a workspace, you may find the tasks tab has already been populated with a lot of entries.
b) To find the tasks that are most relevant to you it is possible to filter them using the controls at the top of the screen.
c) This will refine the list of tasks and show you the information most relevant to you.
.
IV) Task Notifications
Huddle will send you task notifications by email in four circumstances:
a) If you have been assigned a task.
b) If a task you have assigned to someone has been updated.
c) If someone has left a comment on a task you have set.
d) To remind you your task is due 48 and 24 hours before the due date.