.
When you are invited to Huddle you will receive an email notification that will allow you to sign up and create an account.
1) Once you have received the Huddle invitation email, open it, then click on Join the team.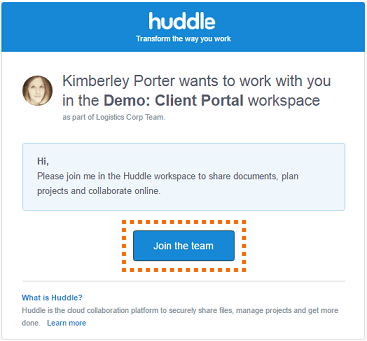 2) You will be directed to the sign up page in a new browser tab.
3) Enter your first name and last name and create a password.
TIP: Remember that all Huddle passwords need to be at least 8 characters in length, contain one upper case letter, one special character and one number.
4) Click on Start working. You are now ready to start using Huddle.