If you have an Android device and your organisation has allowed access to our public Huddle app you can go to the play store on your phone and download it for free. 
To start using your app you will need to sign in once with your current Huddle web credentials. You will also need to allow access to your Huddle content.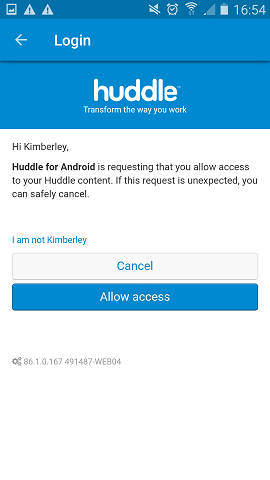 1) Once you have completed the above you will be able to start using Huddle for Android. The first screen you see will present you with two tabs, one for your workspaces / files and one for your activity feed.
2) Use the files tab to navigate through your workspaces  and locate the files you want to look at. When you are on your file you will be able to share it with others, make comments and read abut the document's details.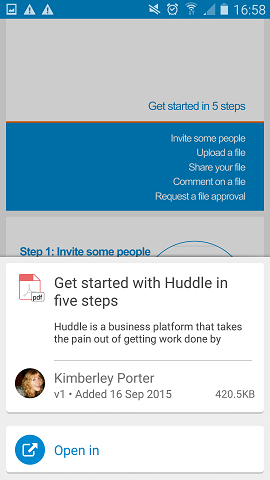 3) You will also be able to open the document in another application on your Android mobile device in order to edit it and then save changes back to Huddle. 
4) The activity tab will allow you too keep up to date with real time goings on inside your workspaces. You can pull the tab down to refresh it to make sure you are seeing the most recent activity only.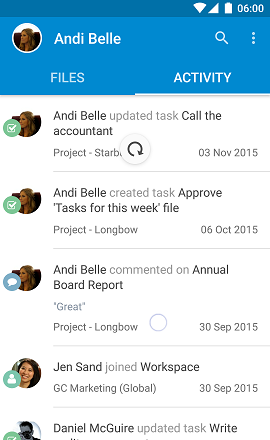 5) Click on a notification to be taken to the file concerned. you will also be able to see the status of tasks by clicking on them.