When using Huddle Desktop (Windows) with Firefox, the first time you open a document from Huddle using the 'open in….' button, you will see this screen.
From here you will need to leave 'Huddle' selected, tick the box for 'remember my choice for Huddle links' and click OK. If you select the 'Choose…' option, and select a different program other than Huddle, when trying to open documents straight from Huddle, either the document will not open, or a different application will launch.
If you find that this is happening, you will be able to change the Firefox application handler back to default by following the below steps:
Open Firefox 
Select the 'open menu' box (at the top right of the screen, with 3 horizontal bars)
Select 'options' -select the 'Applications' tab                            
In the left column (content Type) look for 'huddle'
In the 'Action' Column on the line for 'huddle' this should say 'Use Huddle (default)
If this is not the case please change to this
Click OK at the bottom of the screen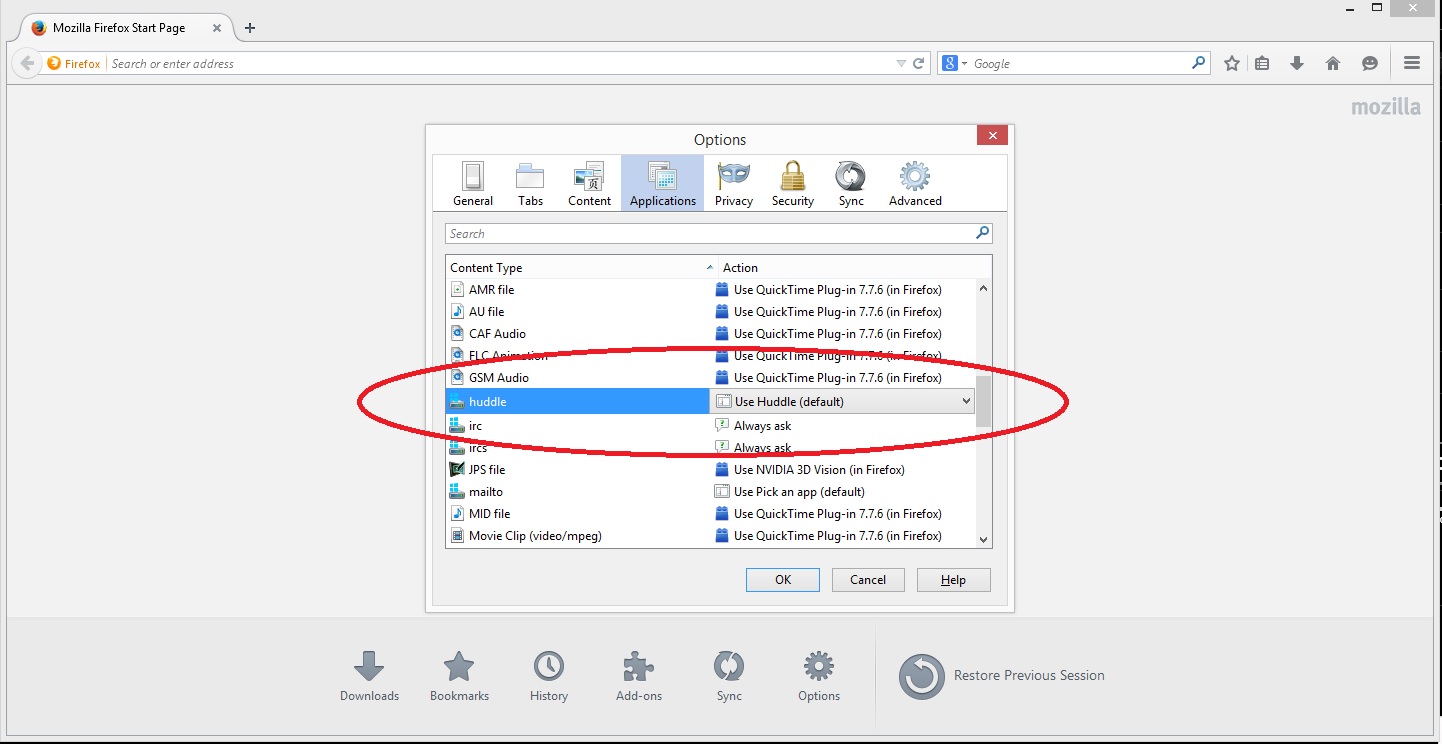 After changing the application handler back to Huddle you should have no trouble in opening documents straight from Huddle using the 'open in…' button.