Account Administrators have access to an additional section of Huddle where additional settings can be applied to the workspaces.
If you are an Account Administrator click on your profile icon in the top right corner and then select 'Account Settings'.
From within Account Settings you can view the number of users and workspaces in the account from the overview page. It is also possible to add logos to your account and manage the workspaces.
Understanding Huddle Management
Huddle has a 3 tier management structure: Account Administrators, Company Managers, and Workspace Managers Within every account there must be at least one Account Administrator and one Company Manager, but most accounts will spread the management responsibility
over several people.
Account Administrators
Create workspaces
Delegate other users to be Workspace Managers of specific workspaces
Have the privilege to add themselves to any workspaces created under the account (i.e. created by other Administrators) at any time
Can lock, finalise (archive) or delete workspaces from Account Settings
Manage workspaces (as a Workspace Manager can – see below)
Can change or add logos to the log in page, the account, and to workspaces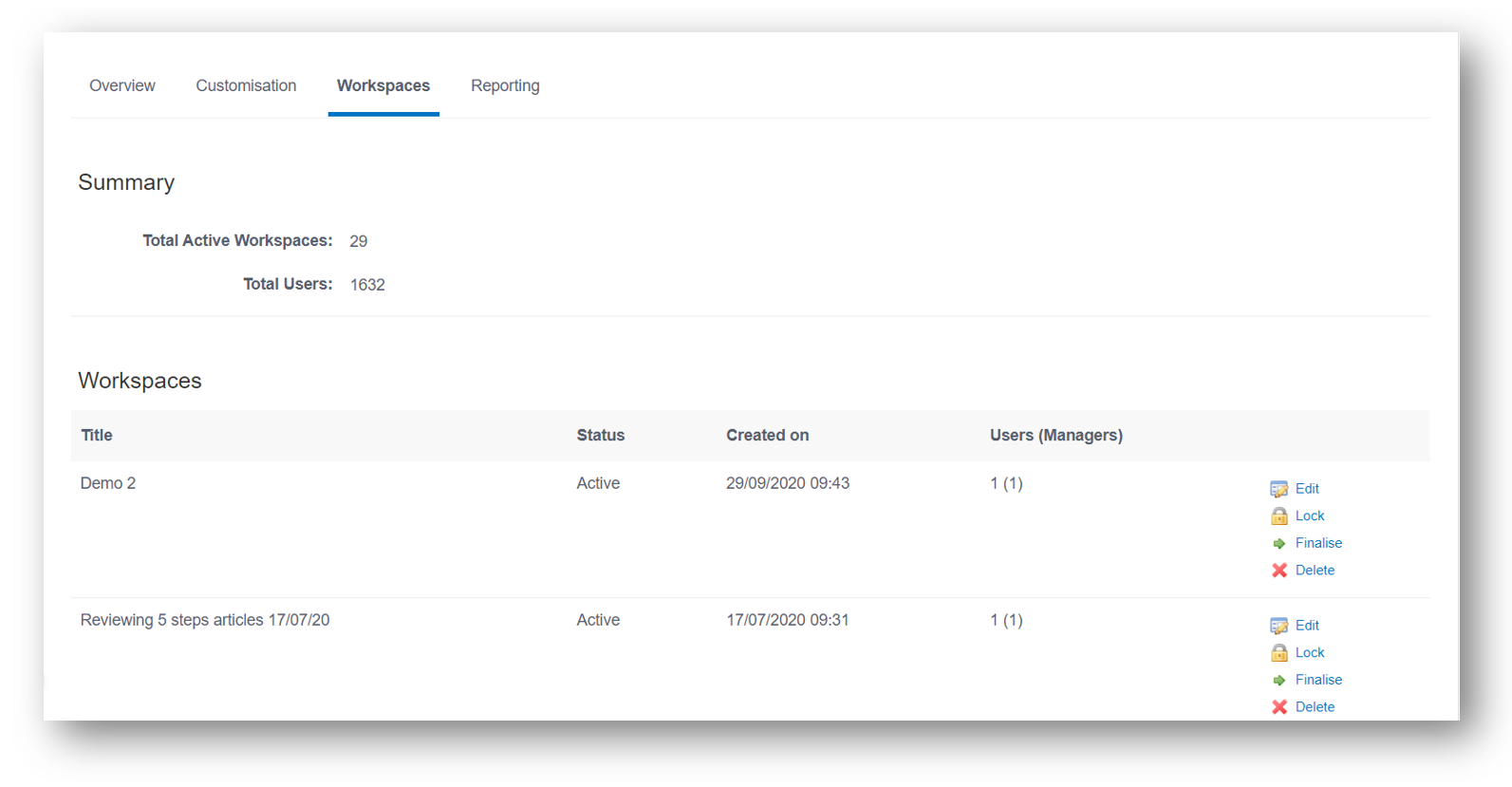 Company Managers:
A Company Manager has two main responsibilities which are:
To keep track of user numbers

To set up security features t

hat will benefit all the accounts and users under their Company.
To find out how to access the Company portal, manage users and set up security features, please follow this link:

Workspace Managers:
Can access the Settings tab in workspaces which they are assigned to manage

Can lock down the ability for workspace users to create discussions, create folders, and invite other users in
(workspace privileges)

Can set up permissions on the folder structure (Files tab) so that teams can have view only or no permissions on certain files

Can remove feature tabs from a workspace

Can edit the details of the workspace, i.e. the title, description, and logo

Can set up custom task fields for use in the Tasks tab

Can delete or re-send invitations