Your profile page in Huddle allows you to add an avatar to your profile along with contact details. You are also able to control settings such as language preferences or reset your password.
1) To add or change your password in Huddle, click the drop-down menu next to your avatar in the top right hand corner of the screen.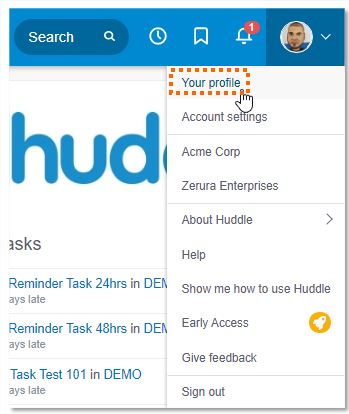 2) Click Your profile.
3) Click Edit your profile.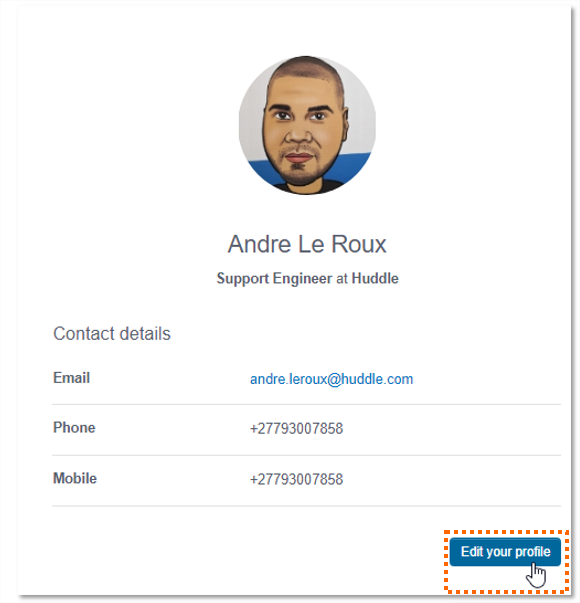 4) You will see three tabs under your name at the top left of the screen. Click Your security settings.
5) Enter your current password in the first text box.
Then make your new password and enter it into the next two boxes.
Remember that all Huddle passwords need to be more than 8 characters in length, contain at least one upper case letter and one special character.
6) When you are finished, click update and your new password will be saved.