If you have a Workspace that you need to reproduce several times under the same Account, you can template one you've already built to save yourself time.
I) Templating a Workspace
a) Go to the Dashboard or open your Workspace picker menu and click Create a new Workspace.
b) Select an Account. As you're templating (or copying) an existing Workspace, you'll need to create the new Workspace under the same Account as the one you are copying.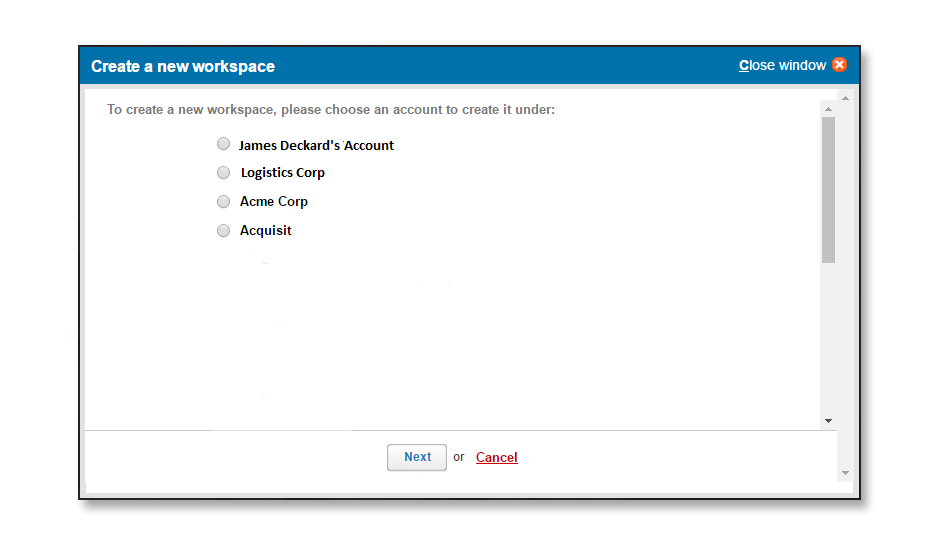 c) Choose the Workspace you want to copy from the first drop-down list.
d) Edit the title of the new Workspace if needed. 
e) Click Next.
f) Check the boxes to choose what you want to copy over. You can choose Tasks, Teams, Folders and Permissions and Files.
g) Click Create Workspace.