If you are looking to submit a support ticket, you'll need to click "sign in" in the top right of this page, then "submit a ticket"
The Huddle Customer Service team is unable to access any user's information or workspaces unless that user has specifically enabled remote access.
Customers can now choose to give the Huddle support agents the ability to administer support, or diagnose a problem inside their Huddle account directly.
By default, the feature is turned off, but each user can enable it briefly as required through their profile settings. To enable it on your account so that we can help you with a support request, just follow the steps below:
Click on your picture / avatar at the top right of the screen, then My Profile
Click Edit my profile
Click My Settings
In the Settings section check the box labelled "Allow a customer service agent to access my workspaces" shown in the image below, then update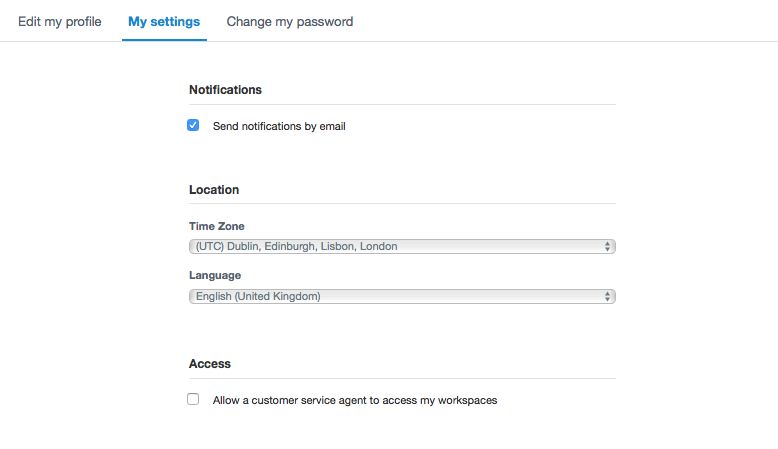 Actions performed by support agents in your account are audited differently to normal. Of course, once you've turned the feature on, you can also disable it again at any time.
We hope this will help us provide more effective support to our customers in future.